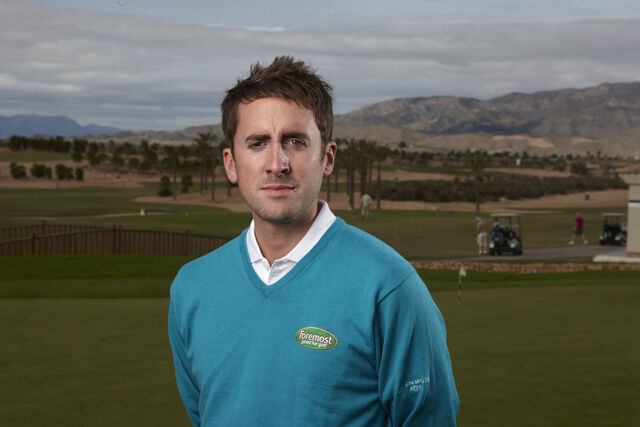 Head PGA Golf Professional
Tim Hall
Tim has a wealth of experience in all areas of the profession and prides himself on giving a first class service in all areas. Tim turned professional in 2004 following his Degree studies in sport science at Worcester University. He turned professional with Cleobury Mortimer Golf Club in Shropshire and soon established a strong teaching base working with some of the very best players in the region. He also developed strong connections with the schools in the region developing many intiatives to improve grass roots in the community. His work with Europe's leading buying group Foremost has also not come un noticed. In 2011 Tim was awarded the Foremost EMP Professional of the year for his innovative marketing using tools such as his weekly e-newsletter and his many social media channels. Then back in October 2013 Tim was crowned the Foremost Professional Of The Year following in the footsteps of many great professionals.
Tim has strong links with a number of key manufactures within the industry, especially his main two brands that he stocks Ping and Nike. Tim is a Nike golf brand ambassador and works very closely with them both on and off the course. Nike's exciting innovation allows them to be at the forefront of golf design and helps them be one of the leading golf brands in the industry today. He also has grown very close to Ping golf and is one of there advanced custom fitters using there unique Nflight software when custom fitting.
Tim also works closely with the National Club Golfer Magazine were he features in there teaching articles. The National Club Golfer is the highest distrubuted golf magazine in the UK. On the back of his success Tim opened his own school of golf (The Tim Hall School Of Golf) in January 2009 which he looks to further develop here at ROWGC.
Whats next for the Tim's THSG ???? He is currently developing plans for a new £70,000 performance lab at the club which is due to open in April 2014.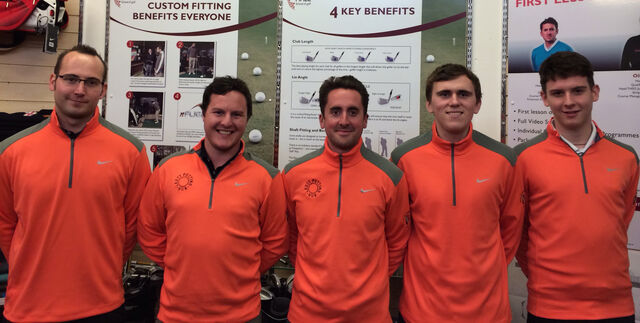 We are here to help you get the best out of 2014 and beyond!!
Contact Information -
01989 720439
07779235111
tim.hall@foremostgolf.com
Meet my team -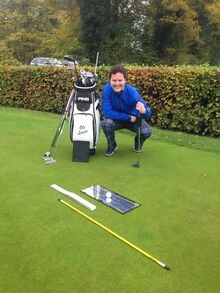 Oli Leett -
Head PGA Assistant & THSG Short Game Specialist
Oli recently joined the team and brings a wealth of experience in junior golf and a very impressive background in retail. Oli is currently into his final year of the PGA training and hopes to qualify with flying colours next summer. Spending the last 3 years at Lilley Brook Golf Club, Oli has built up from scratch one of the most impressive junior sections around. His retail experience is also very impressive playing an active role in running the golf shop at Lilley Brook. Oli will work closely with myself to build the junior section and follow the THSG 5 year plan to build golf into the community and increase participation levels in junior golf. Oli's playing background is also of a very high standard, he regular competes in regional PGA competitions and is looking to take Pro Am teams to local competitions during this winter. If you would like any further information on the Pro Am winter series please email us on - tim.hall@foremostgolf.com

Paul Finch
PGA Assistant & THSG Repairs Centre Specialist
Paul started back in April 2013 and has enjoyed a great first year with us at the THSG. Paul and Oli have been the main catalyst in developing the THSG junior academy with great success. He has been heavily involved in the delivery of our schools program working with many of the local primary and secoundary schools. Paul has also got a real passion for repairs and is currently under taking advanced courses with golfsmith to develop his expertise in that area. Paul will be heading the new plans for the repair centre within the THSG in April 2014.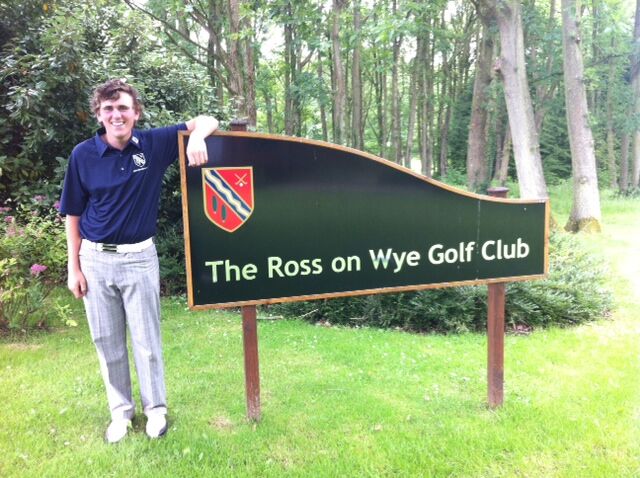 James Dobbs -
Golf Shop & THSG Assistant
James has an impressive golfing background from such an early age. He is currently playing off scratch and represents not just the Gloucestershire 1st team but is also a member of there elite gold squad. He is one of the most talented golfers in the gloucestershire area and has just been selected to represent the England shools team. James was a pupil at the local high school 'John Kyrle' and has just finished his two year course at Hartpury college. James is very focused on his goal, to compete at the highest level and plans to practice hard and play in all the top amateur events in the coming years. The future is bright for James and i am sure he will go far with his golf. James is a very valuable part of my team and always has a smile on his face whenever he is working in the shop.
ITS A TEAM EFFORT = The THSG Team Pictured After Tim Winning The Very Prestigious 2013 Foremost Professional Of The Year Award